Share market for beginners
HOW TO PICK STOCKS FOR BEGINNERS?
BEFORE YOU SELECT A STOCK TO INVEST IN INDIA STOCK MARKET, READ ITS BALANCE SHEET TO FIND OUT THE DEBT ON THE LIABILITY SIDE.​
SINCE MANY OF US STILL CAN'T MAKE THE RIGHT DECISION TO CHOOSE STOCK BECAUSE OF FEAR TO LOSE IN THE MARKET.
(SHARE MARKET FOR BEGINNERS)
THEN THERE IS A SIMPLE WAY BY FOLLOWING THAT YOU CAN EASILY SELECT STOCK FOR YOUR PORTFOLIO.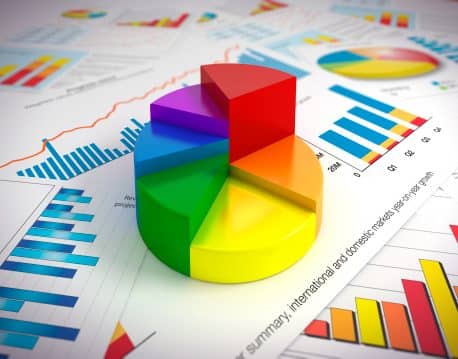 YOU SHOULD ULTIMATELY TRY TO HAVE AT LEAST 10 TO 15 DIFFERENT STOCKS IN YOUR PORTFOLIO FROM DIFFERENT SECTOR TO PROPERLY DIVERSIFY YOUR HOLDING.
# ALWAYS PICK TOP STOCK FROM ITS SECTOR.
IF TOP STOCK FROM ITS SECTOR WILL GO DOWN THEN INDIA WILL BE IN TROUBLE.​
HDFC BANK, ICICI BANK, SBI BANK ARE SOME OF THE TOP BANKS IN INDIA IF FROM TOMORROW THIS BANKING STOCK WILL START TO GO DOWN CONTINUOUSLY THEN OUR MARKET WILL CRASH.​
"IN HINDI"
हमेशा टॉप बंदे पे दवो लगाओ
YOU CAN ALSO GO WITH ICICI BANK & SBI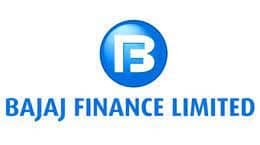 TOP LEADING COMPANY IN PAINT SECTOR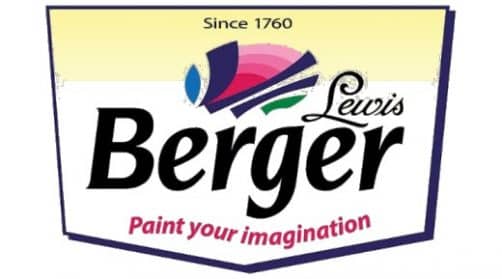 BAJAJ AUTO IS A DEBT-FREE COMPANY AND IT IS A PART OF NIFT 50 FROM THE BEGINNING.​

IT'S A LEADING ELECTRIC VEHICLE MANUFACTURING COMPANY IN INDIA. THE COMPANY MANAGEMENT HAS ALSO SAID THAT THEY WILL BE ALMOST DEBT-FREE IN THE NEXT 3-YEAR FORM WHICH IS LIKELY 1.5 YEARS IS COMPLETED HOLD THESE COMPANIES FOR 2030/2035 FOR A HANDSOME PROFIT.
(SHARE MARKET FOR BEGINNERS)
USED TO MAKE JEWELRY, WATCH , LEATHER BELT ETC….. AND WE ALL KNOW THAT, BIG BULL RAKESH JHUMNJHUNMWALA HEALD THESE SHARE FOR LONG TIME WHEN THE PRICE OF THE SHARE WAS AROUND RS 2 OR 3 TILL NOW HE IS HOLDING THESE SHARES.
THESE COMPANY PROVIDE GOLD LOANS AND IT'S ALMOST LIKE A MONOPOLT IN ITS FIELD.
share market for beginners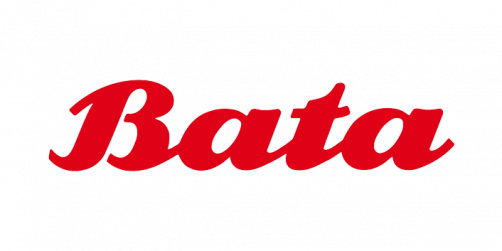 Bata India is the largest retailer and leading manufacturer of footwear in India and is a part of the Bata Shoe Organization. Incorporated as Bata Shoe Company Private Limited in 1931, the company was set up initially as a small operation in Konnagar (near Calcutta) in 1932

ITS MOST POPULAR BRANDS – RELAXO, SPARX, FLITE & BAHAMAS ARE A LEADER IN THEIR SPACE.
HAVING A PAN INDIA DISTRIBUTION FOOTPRINT, RELAXO ALSO OPERATES A 350+ STRONG NETWORK OF OWN RETAIL OUTLETS, WITH AVAILABILITY ON ALL MAJOR E COMMERCE PORTALS AS WELL.

GODREJ PROPERTIES BRINGS THE GODREJ GROUP PHILOSOPHY OF INNOVATION, SUSTAINABILITY, AND EXCELLENCE TO THE REAL ESTATE INDUSTRY. EACH GODREJ PROPERTIES DEVELOPMENT COMBINES A 122–YEAR LEGACY OF EXCELLENCE AND TRUST WITH A COMMITMENT TO CUTTING-EDGE DESIGN AND TECHNOLOGY.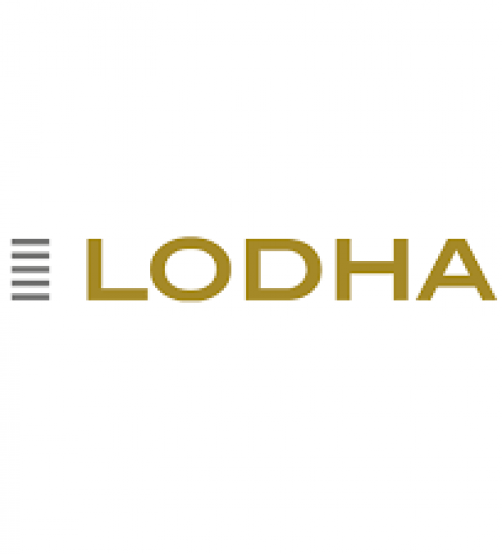 LODHA GROUP OR MACROTECH DEVELOPERS (FORMERLY KNOWN AS LODHA DEVELOPERS) IS AN INDIAN REAL ESTATE COMPANY WITH ITS HEADQUARTERS IN MUMBAI, INDIA. IT WAS FOUNDED IN 1980 BY MANGAL PRABHAT LODHA.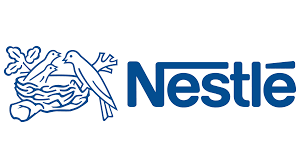 NESTLÉ'S PRODUCTS INCLUDE BABY FOOD, MEDICAL FOOD, BOTTLED WATER, BREAKFAST CEREALS, COFFEE AND TEA, CONFECTIONERY, DAIRY PRODUCTS, ICE CREAM, FROZEN FOOD, PET FOODS, AND SNACKS.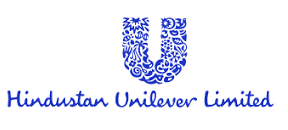 HINDUSTAN UNILEVER LIMITED (HUL) IS A CONSUMER GOODS COMPANY HEADQUARTERED IN MUMBAI, INDIA. ITS PRODUCTS INCLUDE FOODS, BEVERAGES, CLEANING AGENTS, PERSONAL CARE PRODUCTS, WATER PURIFIERS AND OTHER FAST-MOVING CONSUMER GOODS. … HUL WAS ESTABLISHED IN 1931 AS HINDUSTAN VANASPATI MANUFACTURING CO.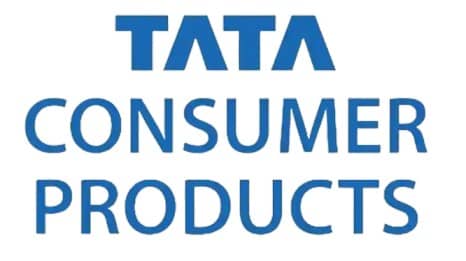 FROM TETLEY INTRODUCING THE ROUND TEA BAGS IN 1989, TO TATA SALT BRINGING IODISED SALT TO INDIA IN 1989 TO FIGHT IODINE DEFICIENCY, TO TATA TEA REVOLUTIONISING INDIA'S PACKAGED TEA INDUSTRY WITH ITS FLAVOUR-LOCKING POLY PACK 30+ YEARS AGO, WE CONTINUE TO LEAD WITH INNOVATIONS LIKE TATA SALT PLUS AND LITE VARIANTS, TETLEY COLD INFUSIONS, EIGHT O'CLOCK COFFEE'S FLAVORS OF AMERICA, TATA GLUCO PLUS AND MORE.​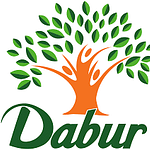 FROM TETLEY INTRODUCING THE ROUND TEA BAGS IN 1989, TO TATA SALT BRINGING IODISED SALT TO INDIA IN 1989 TO FIGHT IODINE DEFICIENCY, TO TATA TEA REVOLUTIONISING INDIA'S PACKAGED TEA INDUSTRY WITH ITS FLAVOUR-LOCKING POLY PACK 30+ YEARS AGO, WE CONTINUE TO LEAD WITH INNOVATIONS LIKE TATA SALT PLUS AND LITE VARIANTS, TETLEY COLD INFUSIONS, EIGHT O'CLOCK COFFEE'S FLAVORS OF AMERICA, TATA GLUCO PLUS AND MORE.​
DABUR INDIA LTD IS ONE OF INDIA'S LEADING FMCG COMPANIES WITH REVENUES OF OVER RS 7,680 CRORE & MARKET CAPITALISATION OF OVER RS 48,800 CRORE. BUILDING ON A LEGACY OF QUALITY AND EXPERIENCE OF OVER 133 YEARS, DABUR IS TODAY INDIA'S MOST TRUSTED NAME AND THE WORLD'S LARGEST AYURVEDIC AND NATURAL HEALTH CARE COMPANY.​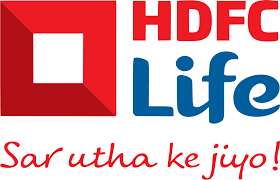 ESTABLISHED IN 2000, HDFC LIFE IS A LEADING LONG-TERM LIFE INSURANCE SOLUTIONS PROVIDER IN INDIA, OFFERING A RANGE OF INDIVIDUAL AND GROUP INSURANCE SOLUTION.


ICICI LOMBARD GENERAL INSURANCE COMPANY LIMITED IS A GENERAL INSURANCE COMPANY IN INDIA. IT IS ENGAGED IN GENERAL INSURANCE, REINSURANCE, INSURANCE CLAIMS MANAGEMENT AND INVESTMENT MANAGEMENT. THE COMPANY HAS A GROSS WRITTEN PREMIUM OF ₹143.20 BILLION. 
BAJAJ FINSERV

WAS FORMED IN APRIL 2007 AS A RESULT OF ITS DEMERGER FROM BAJAJ AUTO LIMITED AS A SEPARATE ENTITY TO FOCUS PURELY ON THE FINANCIAL SERVICES ...



RIL HAS A MARKET CAPITALISATION OF US$243 BILLION AS OF OCTOBER 2021. THE COMPANY IS RANKED 155TH ON THE FORTUNE GLOBAL 500 LIST OF THE WORLD'S BIGGEST CORPORATIONS AS OF 2021. RELIANCE INDUSTRIES' ACTIVITIES SPAN HYDROCARBON EXPLORATION AND PRODU...

DMART IS A ONE-STOP SUPERMARKET CHAIN THAT AIMS TO OFFER CUSTOMERS A WIDE RANGE OF
BASIC HOME AND PERSONAL PRODUCTS

UNDER ONE ROOF. ... THE SUPERMARKET CHAIN OF DMART STORES IS OWNED AND OPERATED BY AVENUE SUPERMARTS LTD. (ASL). THE COMPANY HAS ITS HEADQUARTERS IN MUMBAI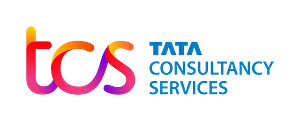 TCS IN NO 1 IT COMPANY IN INDIA AND NO 3 IN WORLD. TATA CONSULTANCY SERVICES LIMITED (TCS) IS AN INDIAN MULTINATIONAL INFORMATION TECHNOLOGY (IT) SERVICE, CONSULTING COMPANY HEADQUARTERED IN MUMBAI, MAHARASHTRA.
INFOSYS IS A GLOBAL LEADER IN NEXT-GENERATION DIGITAL SERVICES AND CONSULTING. IT ENABLE CLIENTS IN MORE THAN 50 COUNTRIES TO NAVIGATE THEIR DIGITAL …
KEY METRICS IS A GOOD WAY TO QUICKLY ANALYZE A STOCK. PE RATIO OF HCL TECH SHARE IS 27.34, EARNINGS PER SHARE OF HCL TECH IS RS. 42.51, MARKET CAP OF HCL TECH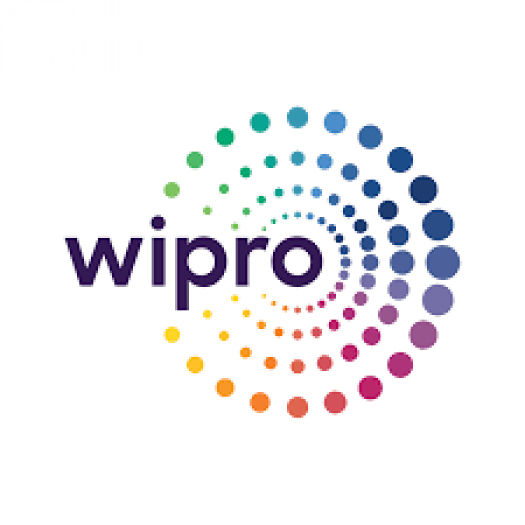 WIPRO COMPANY HAVE A GOOD RECORD IN GIVING BONUS. 1981 WIPRO GAVE A BONUS RATIO OF 1:1 ONE SHARE ON ONE SHARE. 
WIPRO BONUS ISSUE
ANNOUNCEMENT DATE
BONUS RATIO
RECORD DATE
EX-BONUS DATE
18-01-2019
1:3
07-03-2019
06-03-2019
25-04-2017
1:1
14-06-2017
13-06-2017
23-04-2010
2:3
16-06-2010
15-06-2010
22-04-2005
1:1
23-08-2005
22-08-2005
16-04-2004
2:1
28-06-2004
25-06-2004
13-09-1997
2:1
17-11-1997
20-10-1997
01-02-1995
1:1
30-11–0001
24-02-1995
30-07-1992
1:1
10-09-1992
12-08-1992
22-10-1989
1:1
30-11–0001
–
15-11-1987
1:1
30-11–0001
–
22-10-1985
1:1
30-11–0001
–
22-10-1981
1:1
30-11–0001
–
31-10-1971
1:3
30-11–0001
PHARMA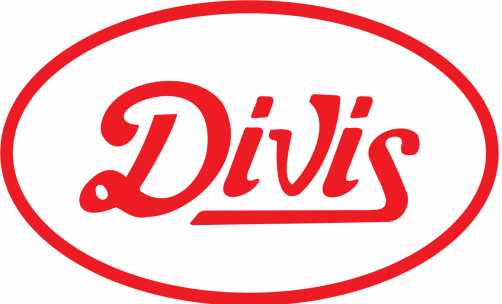 DIVI'S LABORATORIES LIMITED IS AN INDIAN PHARMACEUTICALS COMPANY AND PRODUCER OF ACTIVE PHARMACEUTICAL INGREDIENTS AND INTERMEDIATES HEADQUARTERED IN HYDERABAD, TELANGANA, INDIA. THE COMPANY MANUFACTURES AND CUSTOM SYNTHESIZES GENERIC APIS, INTERMEDIATES AND NUTRACEUTICAL INGREDIENTS.
LUPIN LIMITED IS AN INDIAN MULTINATIONAL PHARMACEUTICAL COMPANY BASED IN MUMBAI, MAHARASHTRA, INDIA. IT IS ONE OF THE LARGEST GENERIC PHARMACEUTICAL COMPANIES BY REVENUE GLOBALLY. THE COMPANY'S KEY FOCUS AREAS INCLUDE PAEDIATRICS, CARDIOVASCULAR, ANTI-INFECTIVES, DIABETOLOGY, ASTHMA AND ANTI-TUBERCULOSIS​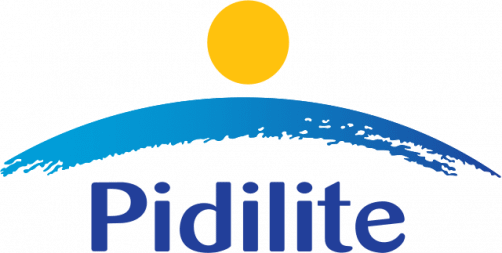 PIDILITE IS A CONSUMER CENTRIC COMPANY COMMITTED TO QUALITY AND INNOVATION. FOR DECADES, IT HAS BEEN PIONEERING PRODUCTS FOR SMALL TO LARGE APPLICATIONS, AT HOME AND INDUSTRY, WHICH HAVE FORGED STRONG BONDS WITH PEOPLE FROM ALL WALKS OF LIFE.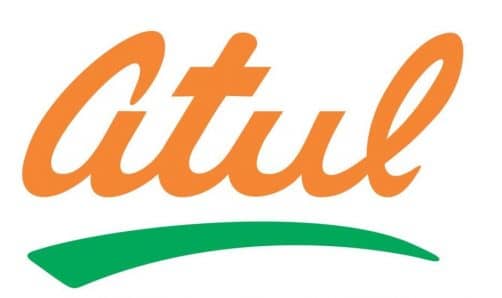 ATUL IS AN IMPROVEMENT DRIVEN, INTEGRATED CHEMICAL COMPANY SERVING ABOUT 4,000 CUSTOMERS BELONGING TO 30 INDUSTRIES ACROSS THE WORLD. THE COMPANY HAS ESTABLISHED SUBSIDIARY COMPANIES IN THE USA (1994), THE UK (1996), CHINA (2004), BRAZIL (2012) AND THE UAE (2015) TO SERVE ITS CUSTOMERS AND THUS ENHANCE BREADTH AND DEPTH OF ITS BUSINESS.

Aarti Industries Limited (AIL) is a leading Indian manufacturer of speciality chemicals and pharmaceuticals with a global footprint. It combine process chemistry competence (recipe focus) with a scale-up engineering competence (asset utilisation) for creating a sustainable future.
Over the last decade, AIL has transformed from an Indian company servicing global markets to a global entity with state-of-the-art manufacturing facilities in India. We manufacture chemicals used in the downstream manufacturing of pharmaceuticals, agrochemicals, polymers, additives, surfactants, pigments and dyes.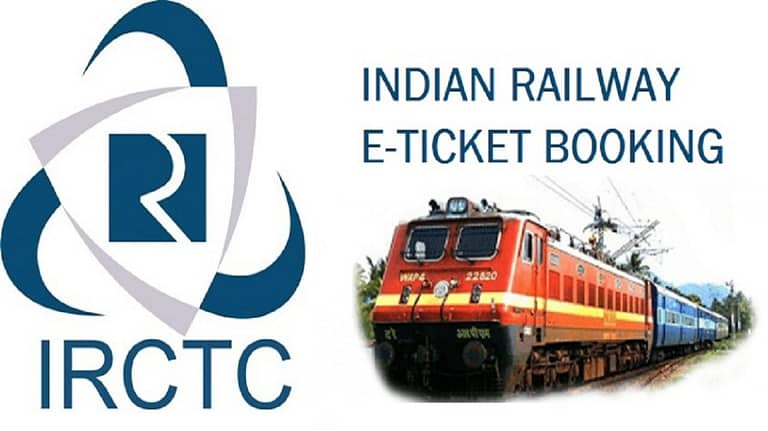 It's Monopoly company
Irctc business modle :-
catering,internet ticketing, packeged drinking water, travel & tourisum, state teertha, monopoly : india railways catering & tourisum corporation ltd (irctc) is the only entity authorized by indian railways to provide catering services to railways, online railways tickets, and packaged drinking water at railway station and train in india.

It's a construction company IT WORK ON RAILWAY, ROAD CONSTRUCTION.
IT ALSO GET ORDER FROM INTERNATIONAL COUNTERY LIKE SRI LANKA, AFGANISTAN, BHUTAN, BANGALADESH ETC……..

INDIAN RAILWAY FINANCE CORPORATION IS UNDER THE OWNERSHIP OF INDIAN RAILWAYS, MINISTRY OF RAILWAYS, GOVERNMENT OF INDIA. IT RAISES FINANCIAL RESOURCES FOR EXPANSION AND RUNNING THROUGH CAPITAL MARKETS AND OTHER BORROWINGS. IRFC IS A MINIRATNA/SCHEDULE "A" INDIAN PUBLIC SECTOR UNDERTAKING.