Monopoly stocks?
The Monopoly stock describes a market situation where one company owns all the market share and controls price and output. Pure monopoly stocks rarely occur, but there are instances where the company owns a large portion of the market share, and ant-trust laws apply.
What is a monopoly?
A market structure is characterized by a single seller, selling a unique product in the market. In a monopoly market, the seller faces no competition, as he is the sole seller of goods with no close substitute. He enjoys the power of setting the price for his goods
Rail network
100% (monopoly)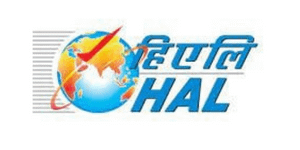 Aviation defense
100% (monopoly)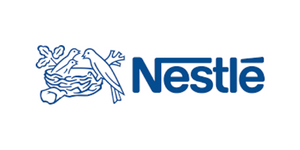 Cerelac
96% (monopoly)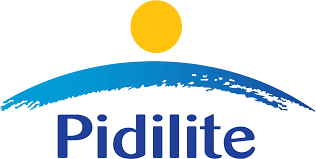 Adhesive
82% (monopoly)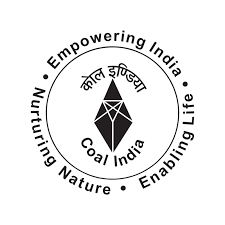 Coal Mining
78% (monopoly)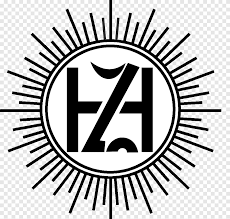 Zinc Mining
77% (monopoly)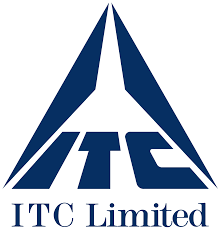 Cigarettes
73%(monopoly)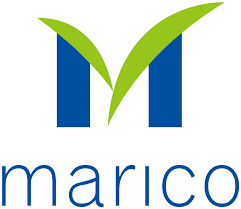 Oil Product
70%(monopoly)
Cargo carrier
68%(monopoly)

Demat account
59%(monopoly)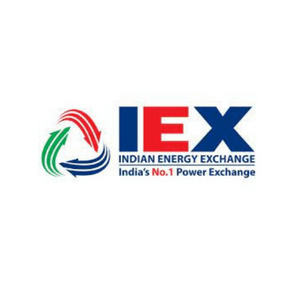 70%(monopoly)
The only provider of railway transport in India it operates a monopoly position – consumers have no other provider they could use to travel by train,
Main business from where IRCTC generates good revenue.
2. Internet ticketing
3. Packaged Drinking Water.
4. Travel & tourism
5. State Teertha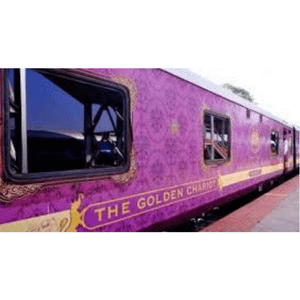 CDSL (Central Depository Service Limited)
Central Depository Services Ltd, is the first listed Indian central securities depository and a division of the Securities and Exchange Board of India, Ministry of Finance, Government of India based in Mumbai.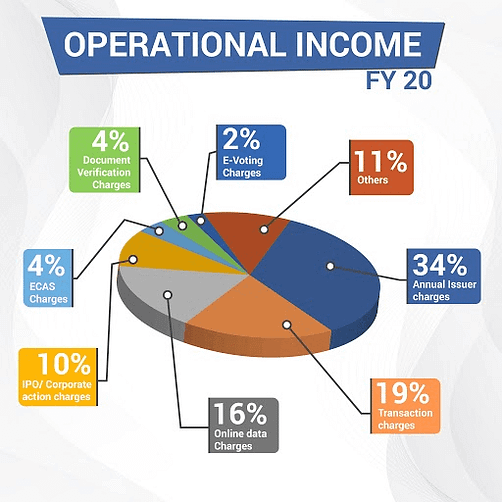 REVENUE SOURCE
Depositories
● Annual issuer charges
● Transaction Charges
● Online data charges
● IPO & corporate action charges
● Other segments
PIDILITE INDUSTRIES
They operate in two main segments: Consumer, Industrial segment, and Others. The first one is Consumer and Bazaar segment. 84% of their revenue comes from this segment. The consumer segment means products in a small package for everyone while the Bazaar segment includes products in big packages like carpenters and mechanics. This company captured 70% of the market share.
PRODUCT:-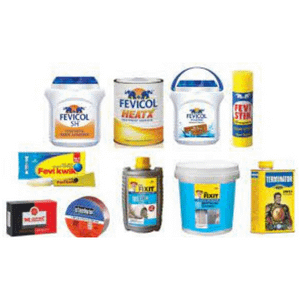 IEX ( Indian Energy Exchange )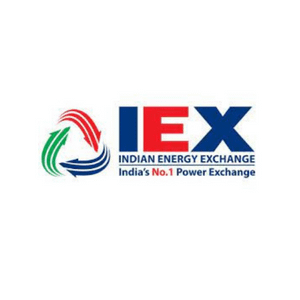 IEX has an almost 95% monopoly in the sector it operates. This company has technology as its core competency, so it is basically a technology company that has a 95% monopoly in the share market.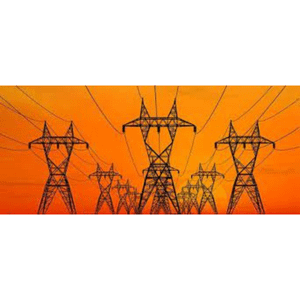 IEX operates a day-ahead market based on closed auctions with double-sided bidding and uniform pricing; it has over 3,800 Registered clients, over 300 private generators, and more than 3,300 industrial electricity consumers.
an automated trading platform for physical delivery of electricity IEX enables efficient price discovery and offers participants the opportunity to trade in electricity contracts Renewable Energy Certificates (RECs) and ESCerts (Energy Saving Certificates). The exchange platform increases the accessibility and transparency of the power market in India and enhances the speed and efficiency of trade execution. IEX is approved and regulated by Central Electricity Regulatory Commission (CERC) and has been operating since 27 June 2008. The Exchange is a professionally managed company. Indian Energy Exchange is one of two exchanges in India that offer an electronic platform for the trading of electricity products and has a substantial majority market share among the power exchanges in India.
CAMS(Consolidated Assert Management Service)

CAMS has a monopoly stock advantage because the entry barrier to this market is quite high, and replacing the company is extremely tough. The stock delivered 133.8% in a year, 82.3% in six months, and 17.31% in a month.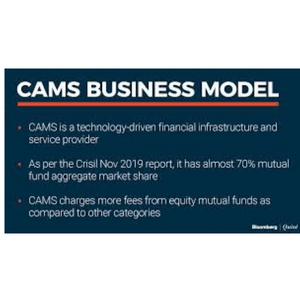 CAMS – Services, Features & Registration. … CAMS stands for Computer Age Management Services – a SEBI-registered Registrar & Transfer (R&T) Agency. This technology-enabled processing solution is for investors and mutual fund companies alike.
Computer Age Management Services is under the collective ownership of HDFC Group, National Stock Exchange, and Acsys Investments Pvt. Ltd. CAMS collaborates with fund houses to build a user-friendly service delivery model to investors.
HAL (Hindustan Aeronautics Limited)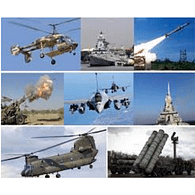 Hindustan Aeronautics Limited is an Indian state-owned aerospace and defense company, headquartered in Bengaluru, India. Established on 23 December 1940, HAL is one of the oldest and largest aerospace and defense manufacturers in the world today.
HAL is currently involved in designing and manufacturing fighter jets, helicopters, jet engines,s, and marine gas turbine engines, avionics, software development, spare supply, overhauling, and upgrading of Indian military aircraft.
NESTLE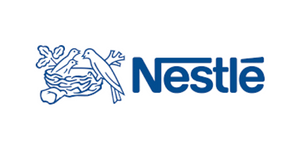 Nestle Nescafe Original 3 in 1 is a product that is categorized because there is on competition … Nowadays, customers like to look for the unique qualities of products such as the color of the packaging, size, or price, and then they will compare those products with other close substitutes.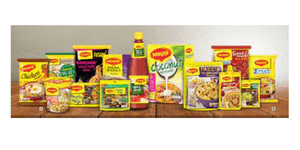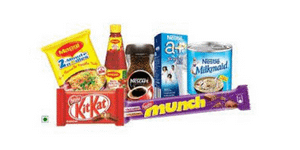 Nestlé India Limited is the Indian subsidiary of Nestle which is a Swiss multinational company. The company is headquartered in Gurgaon, Haranaya. The company's products include food, beverages, chocolate, and confectioneries.
The company was incorporated on 28 March 1959 and was promoted by Nestle Alimentana S.A. via a subsidiary, Nestle Holdings Ltd. As of 2020, the parent company Nestle owns 62.76% of Nestlé India. The company has 9 production facilities in various locations across India
Nestle India Ltd has a strong presence of monopoly in milk and nutrition, drink, prepared plants, cooking aids, and chocolate, and is one of the leading players in the FMCG segment. In the food industry, the company is involved. Nestle India manufactures branded products, including Nescafe, Maggi, Milkybar, Kit Kat, Bar-one, Milkmaid, and Nestea.
Nestle's Key Points of Business
Ensures sustainable organic sale growth, enhanced margins, and consumer-relevant nutrition for all regardless of the degree of income.
Improvement of operational efficiency to raise the underlying earnings from trade.
Discipline and clear priorities for allocation of resources and capital.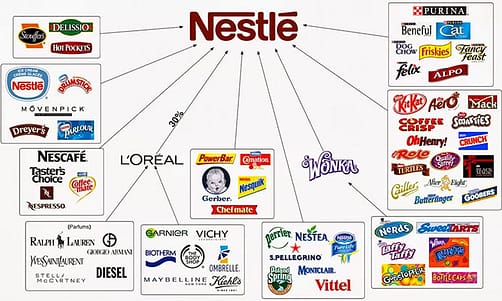 COAL INDIA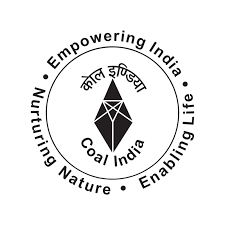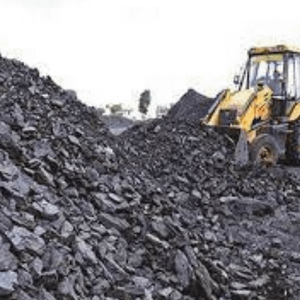 Production Problems: Early 1980s
Production picked up in 1980 when it finally exceeded 100 million tons and increased to 115 million tons by 1983. However, the problems suffered by CIL in particular and the coal industry, in general, had led to considerable shortages, especially for industrial users. This shortage was compounded by the poor quality of India's coking coal–coal from which the volatile elements have been removed making it suitable as a fuel and for metallurgical purposes–which has difficult washing characteristics and requires the coal preparation plants to run extremely complex processes.
The result was that the country had to import coal from abroad, a trend that still persists. The bulk of the imported coal came from the United States, Australia, and Canada, and was significantly more expensive than locally produced coal. This situation had two implications. First, it became feasible for CIL to adopt more expensive mining methods since they were still cheaper than imported coal. Second, a need was perceived to improve the coal handling facilities at India's major ports. This need was reflected in the Sixth Five Year Plan when it was projected that the ports would have to handle at least 4.4 million tons of imported coal by the mid-1980s.
Coal India Limited (CIL) is a monopoly stock that is undertaken by the Indian government coal mining and refining corporation. It is under the ownership of the Ministry of Coal, Government of India headquartered in Kolkata, West Bengal, India. It is the largest coal-producing company in the world and a Maharatna public sector undertaking. It is also the fifth-largest employer in India with nearly 272,000 employees.
Most of the coal production is from open cast mines. Coal India's major consumers are the power and steel sectors. Others include cement fertilizer brick kilns and a host of other industries. The company sells substantially all of the raw coal it produces in the Indian market.
CIL has eight fully owned Indian subsidiary companies namely Eastern Coalfields Limited (ECL) Bharat Coking Coal Limited (BCCL) Central Coalfields Limited (CCL) Western Coalfields Limited (WCL) South Eastern Coalfields Limited (SECL) Northern Coalfields Limited (NCL) Mahanadi Coalfields Limited (MCL) and Central Mine Planning & Design Institute Limited (CMPDIL). The mines in Assam i.e. North Eastern Coalfields continue to be managed directly by CIL. Similarly Dankuni Coal Complex also continues to be on lease with South Eastern Coalfields Limited. MCL has three subsidiaries viz. MNH Shakti Ltd. MJSJ Coal Ltd. and Mahanadi Basin Power Ltd with 70% 60% and 100% equity holding respectively.
ZINC MINING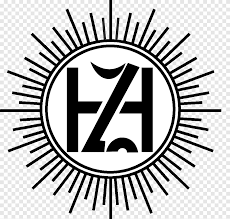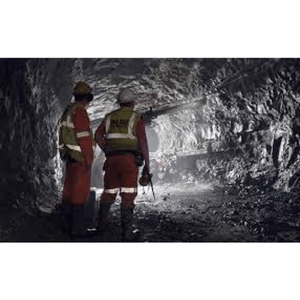 Zinc mining is the process by which mineral forms of the metal zinc are extracted from the earth through mining. A zinc mine is a mine that produces zinc minerals in an ore as its primary product. Common co-products in zinc ores include minerals of lead and silver. Other mines may produce zinc minerals as a by-product of the production of ores containing more valuable minerals or metals, such as gold, silver, or copper. Mined ore is processed, usually on-site, to produce one or more metal-rich concentrates, then transported to a zinc smelter for the production of zinc metal.
Global zinc mine production in 2019 was estimated to be 12.9 million tonnes. The largest producers were China (34%), Peru (11%), Australia (10%), the United States (6.1%), India (5.5%), and Mexico (5.4%), with Australia having the largest reserves.
The company's core business comprises of mining and smelting of zinc and leads along with captive power generation. The company is headquartered in Udaipur Rajasthan in India and has zinc-lead mines at Rampura Agucha Sindesar Khurd Rajpura Dariba Zawar and Kayad; primary smelter operations at Chanderiya Dariba and Debari all in the state of Rajasthan; and finished product facilities in the state of Uttarakhand.
During the year 2006-07, the company began production in Sindesar Khurd Mine with an initial production capacity of 0.3 million tonnes per annum. Also, they Commissioned 38.4 MW of Wind Energy Farms in Gujarat. During the year 2007-08, the company commissioned 170000 tonnes per annum of Hydrometallurgical Zinc Smelter (Hydro II) in a benchmark time of 20 months at Chanderiya Smelter Complex. They commissioned an 80 MW Captive Power Plant at Chanderiya Smelting Complex.
They completed 5000 tonnes of zinc debottlenecking at Debari Zinc Smelter. Also they Commissioned 50.4 MW of Wind Energy Farms in Gujarat. During the year 2008-09, the company expanded the Rampura Agucha Mine from 3.75 million tonnes per annum to 5.00 million tonnes per annum making the total mining capacity of the Company 7.40 million tonnes per annum.
ITC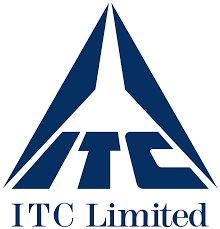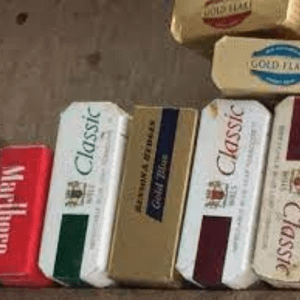 The primary reason why ITC is a monopoly is that it has market leadership and an edge in its backward integration.
ITC has a near-monopoly in the cigarette segment, making eight out of every ten cigarettes sold in India. In the cigarette segment, its brands Classic and Goldflake dominate
ITC Limited is an Indian conglomerate company headquartered in Kolkata, West Bengal. ITC has a diversified presence across industries such as FMGC, hotels, software as ITC Infotech, packaging, paperboards, specialty papers, and agribusiness. The company has 13 businesses in 5 segments. It exports its products to 90 countries. Its products are available in 6 million retail outlets.
Established in 1910 as the Imperial Tobacco Company of India Limited, the company was renamed the India Tobacco Company Limited in 1970 and later I.T.C. Limited in 1974. The company now stands renamed ITC Limited, where "ITC" today is no longer an acronym. The company completed 100 years in 2010 and as of 2019–20, had an annual turnover of US$10.74 billion and a market capitalization of US$35 billion. It employs 36,500 people at more than 60 locations across India.
Areas of operation
The Indian subcontinents are the central arena to work on. Which further has countries like India, Nepal, Bhutan, Sri Lanka, and Bangladesh. Besides that, the Gulf countries also get a taste of their business.
If we go on having a quick look over the list would start from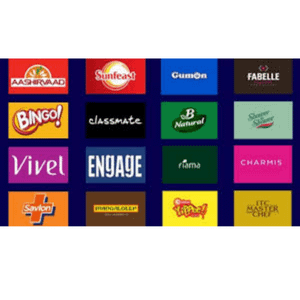 1. FMCG products
2. Apparel
3. Cigarettes
4. Hotels and resorts
5. Agribusiness
6. Paperboards & Packaging
7. ITC Info Tech
MARICO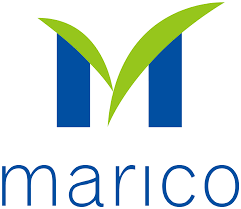 Marico Limited is an Indian multinational consumer goods monopoly company providing consumer products and services in the areas of health, beauty, and wellness. With its headquarters in Mumbai, Maharashtra, India, Marico is present in over 25 countries across Asia and Africa.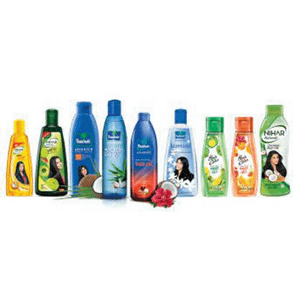 In the premium, edible oil segment Saffola holds a monopoly of 73%, while Parachute in the hair oil segment holds a market share of 59%
Marico Limited is an Indian multinational consumer goods company providing consumer products and services in the areas of health, beauty, and wellness. With its headquarters in Mumbai, Maharashtra, India, Marico is present in over 25 countries across Asia and Africa. It touches the lives of one out of every three Indians through its portfolio of brands such as Parachute, Saffola, Hair & Care, Parachute Advanced, Nihar Naturals, Medsker and many more. It owns brands in the categories of hair care, skin care, edible oils, health foods, male grooming, and fabric care.
During the year 2000, the company made a tie-up with the International Association of Trichologists (IAT) a non-profit organization based in Australia. In the identical year, ML launched Parachute Dandruff Solution Coconut Hair Oil in Calcutta the first oil to combine coconut oil with antidandruff properties in single hair oil. After a year in 2001, the company had introduced the Revive Anti-Bacteria starch.
Marico had acquired a controlling equity interest in Sundari LLC during the period of 2003. High Court of Judicature at Bombay approves the Scheme of Amalgamation of Anandita Arnav Trading & Investment Private Ltd Madhav Nandini Trading & Investment Private Ltd Rajvi Rishabh Trading & Investment Private Ltd and Rishabh Harsh Trading & Investment Private Ltd with the company on 12th February 2004. In the same year of 2004, the company had forayed into the beauty products segment with the launch of Silk-n-Shine a post-wash hair care product.
On 17 March 2017 Marico announced a strategic investment in Zed Lifestyle Private Limited with an acquisition of 45% equity stake for an undisclosed consideration. The equity stake shall be acquired over a period of two years through primary infusion and secondary buy-outs. Zed Lifestyle owns Beardo a fast-growing male grooming brand founded by entrepreneurs Ashutosh Valani and Priyank Shah in June 2016 in Ahmedabad India.
Conclusion. Marico Limited is a leading consumer goods company in India, specializing in health, beauty, and wellness. It has a long history of working with retailers in rural areas. Saffola, Silk & Shine, Hair & Care, Sweekar Edible Oil, and after Shower Gel are its most satisfying brands/products
CONCOR
Public sector Container Corporation of India's (Concor's) monopoly over railway container traffic movement has ended with the railway ministry permitting Pipavav Rail Corporation Ltd (PRCL) to transport containers by rail.
CONCOR operates three core businesses: cargo carrier; terminal operator, warehouse operator & MMLP operation.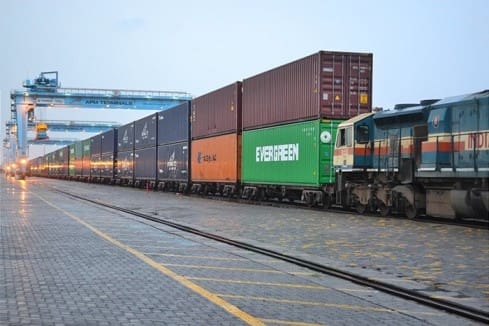 Container Corporation of India Limited (CONCOR) is under the ownership of Indian Railways, the Ministry of Railways, and the Government of India. Incorporated in March 1988 under the Companies Act, CONCOR commenced operations in November 1989 taking over an existing network of seven inland container depots (ICDs) from Indian Railways.
CONCOR's core business is characterized by three distinct activities a carrier a terminal operator and a warehouse operator.CONCOR had commissioned seven container transfer /handling facilities during the year 1990. In addition to three ICDs at Ahmedabad Pune & Hyderabad, two full-fledged Container Freight Stations (CFSs) were commissioned at Moradabad and Panipat as cargo consolidation and clearance centers with linkage to the OCD at New Delhi. The Company had commissioned Port Side Container Terminal (PSCT) at Todiarpet in March of the year 1991 situated in the vicinity of Chennai Harbor. A similar terminal was commissioned at Wadi Bunder in close proximity to Mumbai Port in April of the year 1991. In 1992-93 the company achieved the first-ever movement of refrigerated cargo containers by rail.
The Board of Directors of the company at its meeting held on 16 December 2015 sanctioned the projects for setting up of two new Multi-Modal Logistics Parks (MMLPs) at Tehi in Madhya Pradesh and Barhi in Haryana with the project costs of approximately Rs 174 crore and Rs 346 crore respectively. On 8 January 2016 CONCOR announced that the management has detected a suspected case of misappropriation of the company's funds of an approximate value of Rs 1.24 crore at one of the regional offices of the company. The management has initiated immediate action against the suspected perpetrators and has also taken steps to plug loopholes in the system to prevent any similar leakages in the future. The Board of Directors of CONCOR at its meeting held on 13 February 2017 recommended the issue of bonus shares to the shareholders of the company in the proportion of one bonus share for every four existing equity shares held by them as on the record date to be fixed separately.