INDIAN RAILWAY CATERING AND TOURISM CORPORATION LIMITED WAS INCORPORATED AS A PUBLIC LIMITED COMPANY ON SEPTEMBER 27 1999 UNDER THE COMPANIES ACT 1956 AND WAS GRANTED A CERTIFICATE OF INCORPORATION BY THE DEPUTY REGISTRAR OF COMPANIES N.C.T. OF DELHI AND HARYANA. THE COMPANY RECEIVED ITS CERTIFICATE FOR COMMENCEMENT OF BUSINESS FROM THE DEPUTY REGISTRAR OF COMPANIES N.C.T. OF DELHI AND HARYANA ON DECEMBER 2 1999.
Catering
Internet Ticketing
Packaged deinking water
Travel and tourism
State teertha
IT IS THE THE LARGEST HOSPITALITY AND CATERING COMPANY IN INDIA.
It also provide the following services through it's catering are:-
E- CATERING
It's largest service offering E – Catering. Allow passengers to book food from it's partner restaurants and food outlet through a mobile application during train journey.

MOBILE CATERING

The company offers onboard services through it's pantry cars in various train. It also provide train side – vending contact for taking order from passengers in the train without pantry cars.
STATIC  CATERING:
The company has established food plazas/Fast food units, refreshment room, cell & base kitchen at Railway station through these unites, it serves sumptuous dishes at affordable rates.
OTHER HOSPITALITY BUSINESSES:
The company also provide different valuable services to the passengers in the form of executive lounges, retiring room, and badget hotels at major railways station across the countery. Which helps many passengers through out there journey.
2.INTERNET TICKETING SERVICES
A total of 1740.46 lakhs tickets have been booked in 2020-21 as compared to 3019.04 lakhs in 2019-20.Total 3052.67 lakh passengers got booked on E-Tickets in 2020-21as compared to 5229.62 lakh passengers booked in 2019-20. The ratio of passengers to ticket during the year was 1.75:1. Number of  tickets booked during the year has reduced drastically due to the countrywide lockdown conditions imposed during Covid-19 pandemic. Train running were being restored to normalcy, but unfortunately the country has started facing the wrath of 2nd wave of Covid-19 pandemic.
During the year 2020-21, a total amount of Rs 17761.60 crores was collected as ticket fare from the users as E-Ticketing revenue, which is about 52% of the last year's collection of Rs 34054.74 crores.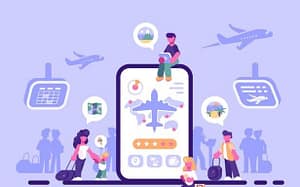 3.Packaged drinking water
IRCTC launched RAIL NEER, a safe and trusted packaged drinking water brand to cater to passenger amenities on train. It is processed and purified in State-Of-The-Art plant to ensure maximum hygiene. It is available on all train and station within the Indian railways network. IRCTC plans to extend its rail neer segment further with the commissioning of 5 more plants, expected to be operational by 2020-21, and four other new Rail Neer Plants are on the cards for IRCTC in the Future.
At present, IRCTC has fourteen operational rail neer plants at Nangloi, Danapur, Palur, Ambernath, Amethi, Parassala, Bilaspur, Sanand, Hapur, Mandideep, Nagpur, Jagiroad, Maneri, and Sankrail are under PPP mode, further six more plants are being set up under PPPmode with capital support from IRCTC. Cumulative production capacity of above fourteen rail neer plants is 18.40 Lakh Bottles per day wich will likely be increased to 18.40 lakh bottles per day in FY 2021-22 by setting up six more plants.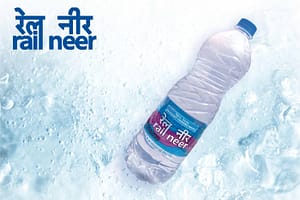 Railways since time immemorial has been the kaleidoscope of tourist in the countery considering the vast expanse of the country, Railways in India havr been moving carrying domestic as well international visitors.
IRCTC, Established in 1999, has been mandated by the government of India to professionalize and upgrade rail based tourism in the country. Over the last twenty years, IRCTC has been a catalyst in the overall promotion and development of Rail tourist across the country.
IRCTC is probably the only orgainsation offering packages ranging from Rs 900 per day to USD 900 per day.
With a rich heritage and my my riad attractions, India is home to some of the finest landscapes in the world. Over the past two decades, IRCTC has constantly been working towards promoting and developing rail tourism. Today, IRCTC is one of India's leading travel and tourism companies, Catering to diverse customer need. It's travel and tourism segment offers various services such as domestic tour packages, Air tickets and corporate travel, luxury travel, mass tourism, and outbond tour packages.
IRCTC has took a major step to conquer outbond travel market by introducing popular travel destination with cometitive price and un-beatable service. IRCTC tour manager escorts the tour to ensure proper service reaches evert passenger.
IRCTC has been offering popular foreign tour packages to destination like DUBAI, THAILAND, SINGAPORE & MALAYSIA, SRI LANKA, RUSSIA, AUSTRALIA, USA, CHINA, EUROPE, HONGKONG & MACAU, NEPAL etc.
IRCTC provides domestic tour packages by air in 2015, which is inclusive of flight tickets, Accommodation, all transfers & Sightseeing, Meals. These packages orginate from different parts of the country and offer tours to various destinations.
IRCTC provides the land tour packages or holiday packages which is an unique product of IRCTC. Land package are designed, keeping in view of customers interest for sight seeing, to visit famous temples for Darshan etc. it includes pick up and Drop by AC/ NON AC road transport from station/ airport, travel insurance, sight seeing, accommodation is also included. 
IRCTC offers a wide range of accommodation option ranging from short layovers to long stays at a large number of locations.
It's state teeratha vertical is a servixe under which state government sponsor trains for pilgrimage. however, it was a laggard in 2020 due to almost negligible numbers of pilgrimage trips on account of the coronavirus impact. (similar in the caes for its travel & tourism segment)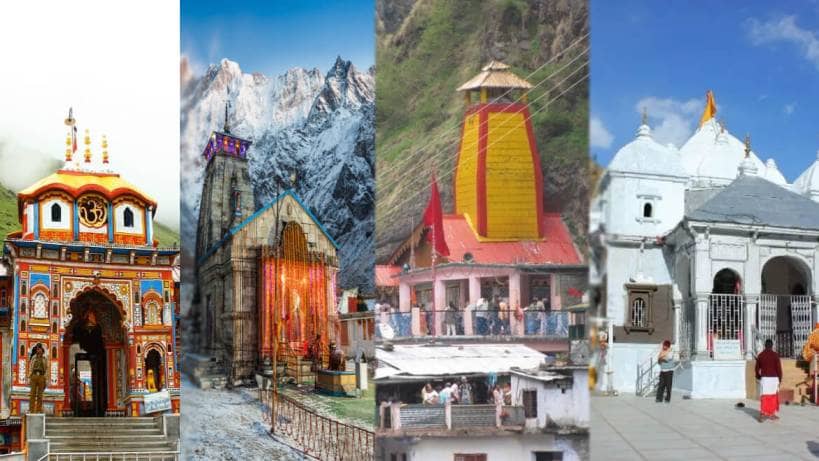 CHANGE IN GOVERNMENT POLICIES.
COMPANY IS ALMOST DEBT FREE

COMPANY HAS HIGH DEBTORS OF 251.73 DAYS.
COMPANY HAS A GOOD RETURN ON EQUITY (ROE) TRACK RECORD : 3 YEAR ROE 26.75%.

THE COMPANY HAS DELIVERED A POOR SALE GROWTH OF -10.54% OVER PAST FIVE YEARS.
COMPANY IS EXPECTER TO GIVE GOOD QUARTER
STOCK IS TRADING AT 40.83 TIMES ITS BOOK VALUE
COMPANY HAS BEEN MAINTAINING A HEALTHY DIVIDEND PAYOUT OF 59.70
INDIAN RAILWAY CATERING & TOURISM CORPORATION LTD - SHAREHOLDING PATTERN