What is meant by electric vehicle?
An EV is a shortened acronym for an electric vehicle. EVs are vehicles that are either partially or fully powered on electric power. Electric vehicles have low running costs as they have fewer moving parts for maintenance and are also very environmentally friendly as they use little or no fossil fuels (petrol or diesel).
Electric vehicles are becoming increasingly popular in India. Alarming levels of pollution and increasing fuel prices are pushing widespread demand for electric vehicles, making EV stocks the hottest trend. Finding the right company to ride the wave could be difficult, as electric vehicle stocks in India amassed enormous money and their valuations have skyrocketed.
An electric vehicle (EV) is a vehicle that uses one or more electric motors for propulsion. It can be powered by a collector system, with electricity from extravehicular sources, or it can be powered autonomously by a battery (sometimes charged by a solar panel, or by converting fuel to electricity using fuel cells or a generator). EVs include, but are not limited to, road and rail vehicles, surface and underwater vessels, electric aircraft, and electric spacecraft.
TOP ELECTRIC VEHICLE STOCKS IN INDIA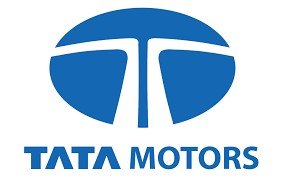 TATA MOTORS, this electric vehicle stock in India is going to launch a total of 10 new electrical vehicles by 2025.
Tata is India's biggest automobile manufacturer. Its automobile segment ranges from the manufacture of cars, utility vehicles, buses, trucks, and defense vehicles. Its associate companies include Jaguar Land Rover and Tata Daewoo.
In four-wheelers, Tata offers 4 vehicles to pick from:-

Nexon EV
Tigor EV
Nano EV
Tiago electric variant

 In the Electric bus segment, Tata expects its demand from State transport Unions. The expected demand is estimated to be around 400,000 buses in the long run.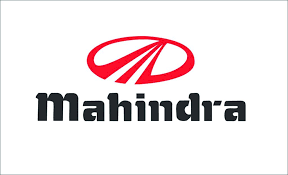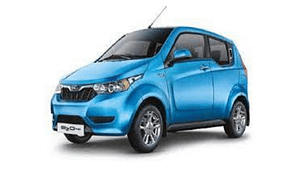 The Mahindra Verito now comes with an electric variant- eVerito India's first electric sedan that is silent, smooth, and suave.
Ashok Leyland is an Indian multinational automotive manufacturer, headquartered in Chennai. It is owned by the Hinduja Group. It was founded in 1948 as Ashok Motors and became Ashok Leyland in the year 1955.
Ashok Leyland Ltd, this electric vehicle stocks in India is the 2nd largest manufacturer of commercial vehicles in India the 4th largest manufacturer of buses in the world, and the 12th largest manufacturer of trucks globally. The company's products include buses trucks engines defense and special vehicles.
Facing stiff competition, Hinduja Group flagship company Ashok Leyland (AL) is expanding its presence in the alternative fuel segment. The company said it has aggressive plans for its EV business and that it is in talks with investors to raise funds for its electric vehicle (EV) arm.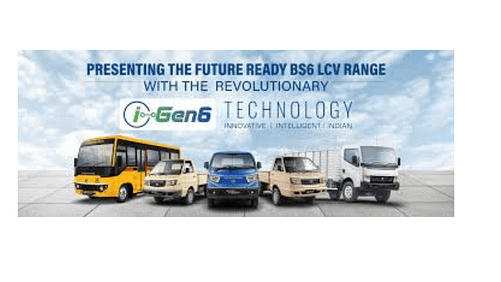 Ashok Leyland's, electric vehicle unit Switch sets up a manufacturing site in Spain.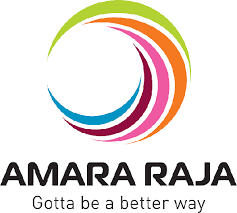 Amara Raja Batteries Limited (ARBL) is the technology leader and one of the largest manufacturers of lead-acid batteries for both industrial and automotive applications in the Indian storage battery industry.
The Company is a leading manufacturer of automotive batteries and home UPS/Inverter batteries under the brands Amaron and PowerZone, which are distributed through pan-India sales & service retail networks. ARBL supplies automotive batteries under OE relationships to Ford India, Honda, Hyundai, Mahindra & Mahindra, Maruti Suzuki, Ashok Leyland, and Tata Motors, Honda Motorcycles & Scooters India Private Ltd, Royal Enfield, Bajaj Auto Ltd among others. ARBL is also the leading private label supplier for prominent brands.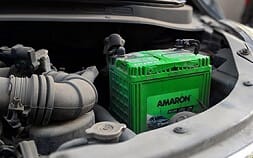 It's the largest selling Battery in India.
Exide has been a very strong stock for quite a while, good long-term. It is good long-term investment stock.
Exide has nine factories which are located all over India, out of which 7 factories are dedicated to batteries and the other 2 factories manufacture Home UPS systems.
Products:-
Automotive Batteries
Industrial Batteries
Inverter Batteries
Solar Solutions
E-Rickshaw vehicles
Home UPS Systems
Submarine Batteries
Genset Batteries
Tata chemical is the largest saltworks in Asia and is the 3rd largest soda ash manufacturer and the 6th largest sodium bicarbonate manufacturer in the world.
TATA to start India's Biggest Lithium-Ion Battery Plant in Dholera to compete with Chinese

Basic Chemistry
It offers inorganic chemistry solutions that serve the world's leading downstream brands. Its global value chain includes its subsidiaries Tata Chemicals North America, Tata Chemicals Europe, Tata Chemicals Magadi, and Tata Chemicals South Africa.

Alkali products: Soda Ash, Sodium Bicarbonate, Caustic Soda, Crushed Refined Soda
Halogen products: Chlorine-based products, Bromine-based products
Salt products: Industrial Salt, Livestock Salt, Animal Salt, Gypsum
Strength Chemistry
Agro Sciences: We reach 80% of India's locale and have seven power brands through our auxiliary Rallis India, which offers crop insurance and agri-input arrangements.
Wholesome Sciences: We offer an inventive scope of dietary arrangements, prebiotics, and better options in contrast to standard sugar for customers.
Material Sciences: Our Material Sciences arrangements incorporate Highly Dispersible Silica and different grades of Precipitated Silica and silica scattering, which have permitted us to use our nano-science and material combination mastery to serve the needs of elite execution materials across a few industry fragments including tires and rubbers.
One more arrangement is Nano Zinc Oxide (ZnSpers with the further developed enemy of parasitic, hostile to microbial and UV impeding properties for use in modern and corrective applications.
Lithium-particle cells are one of the most basic parts of energy change; and with our intrinsic qualities in science, we at Tata Chemicals are making a stage for electro-science arrangements. We are joining forces with Indian R&D focuses (like ISRO, CSIR-CECRI, and CMET) for native improvement of actives, cells, and reusing.
Tata Power is one of  India's largest integrated power companies, present across the entire power value chain of conventional & renewable energy, power services, and next-generation customer solutions including solar rooftop, EV charging stations, and home automation.
Business Highlights.
Tata Power to develop 110 MW Solar Project for Kerala State Electricity Board Limited
Tata Power Solar receives the Letter of Award for CPSU-II from NTPC for the 300 MW project
Tata Power joins hands with MG Motor India to deploy Superfast chargers at select MG Dealerships
Tata Power takes over power distribution in Western and Southern Odisha from 1st January 2021 onwards
Tata Power to develop 225 MW hybrid renewable power project
IHCL joins hands with Tata Power for Solar Energy for Mumbai Hotels
Tata Power partners with SIDBI to launch affordable & collateral-free financing for Rooftop Solar for MSMEs Consumers
Tata Power signs a PPA with Apollo Gleneagles Hospital, Kolkata to commission the Indian health sector's biggest carport. Tata Power signs a PPA with Tata Motors to commission India's Largest Carport at Pune
TP Central Odisha Distribution Limited strives for Operational Excellence to enhance Customer Experience
TP Renewable Microgrid inaugurates its first 5kW Bio-gas generating plant in Bihar
MG Motor and Tata Power launch EV charging stations in Nagpur, Kolhapur, Lucknow, Coimbatore, Mangaluru, and Agra.
Tata Power to develop 100 MW Solar Project at Dholera Solar Park in Gujarat
Tata Power recognized as one of the country's Most Sustainable Companies by Sustain Labs Paris (SLP)
TP Renewable Microgrid marks its first anniversary by commissioning its 100th Solar Microgrid Project in Ratnapura, Uttar Pradesh.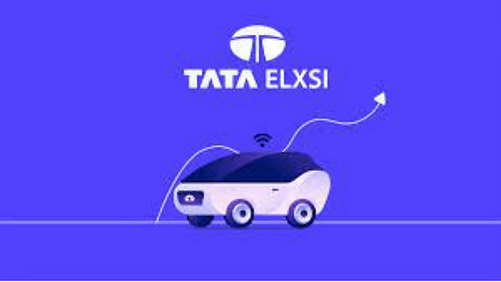 Tata Elxsi is among the world's leading design and technology services providers across industries, including Automotive, Broadcast, Communications, Healthcare, and Transportation. We help customers reimagine their products and services through design thinking and the application of digital technologies such as IoT (Internet of Things), Cloud, Mobility, Virtual Reality, and Artificial Intelligence.
Tata Elxsi provides integrated services – from research and strategy to electronics and mechanical design, software development, validation, and deployment, and is supported by a network of design studios, global development centers, and offices worldwide.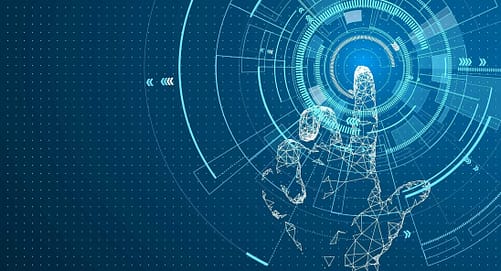 Key Deal wins
A leading US-headquartered medical devices company awarded Tata Elxsi a multi-million USD deal for development and regulatory services.
A leading European operator selected Tata Elxsi to support its Software Defined Network implementation and workflow automation.
A leading global automotive OEM selected Tata Elxsi for a multi-year and multi-million USD connected vehicle program for one of their key markets, that will leverage our IoT platform.
A leading European Tier1 automotive supplier selected Tata Elxsi as a strategic partner for next-generation cybersecurity services.
A leading US video provider selected Tata Elxsi's FalconEye test automation solution for their next generation of video products and applications.
ELECTRIC VEHICLES STOCKS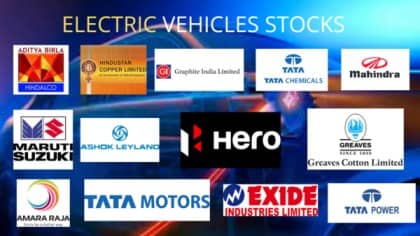 TATA GROUP EV ECOSYSTEM
GOVERNMENT PLAN ON ELECTRIC VEHICLE FOR FUTURE.
The electric vehicle is going to be our future soon but there was the only problem to set up electric vehicle charging infrastructure in the country, which seems to be fulfilled, for a better-charging infrastructure in our country, the government is working on many different projects at a time.
Charging infrastructure major companies are:-

These companies are working aggressively.
According to a report ARAI (Automotive Research Association of India) developing fast chargers for electrical vehicles.
The public authority likewise conversed with fabricated EV charging stations in 22,000 petroleum siphons in our country.
As indicated by the plan, within 25 km there will be 1 charging station on Highways, and in urban areas, within 3 km there will be one charging station.
Auto Research Association of India (ARAI) has begun to foster a quick charger for a three-wheeler the charger will be dispatched in around 2022 October and will be in work from December 2022.
Government petroleum companies HPCL, BPCL, and IOC will set up 22,000 EV charging stations.
In Which
BPCL —> 7000

HPCL —> 5000

IOC —->10,000
A total of 22,00 EV charging stations will be going to set up by these three companies, we will also see charging stations in the market area, and petrol pumps also have permission to be set up charging stations on their campus.
THE GOVERNMENT HOPES IN 2030.
Private car sales will increase to 30%
Commercial vehicle sales will increase to 70%
Electric vehicle buses sale will increase by 40%
Two-wheeler & three-wheeler vehicle sales will increase by 80%.
With 145 GW India is the world's 4th renewable energy power.
Assuming that charging foundation issues will address then, at that point, purchasing an electrical vehicle will be prudent.
To keep an electrical vehicle and its support charge is a lot of lower contrast with petroleum/desired vehicle. Petroleum vehicle burn-through around 6.5rs per km whereas electric vehicle devours battery around 50 paise for every km.